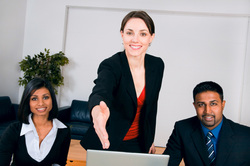 It can be almost impossible with a criminal record.
May 4, 2012 significant aspects of the
Criminal Record Information (CORI) Reform Act of 2010
will go into place.
Most notably, the waiting period to have criminal records sealed for certain felonies and misdemeanors will be substantially shortened.
The waiting period to seal felonies is to be lowered from 15 years to 10 years.
Meanwhile, the waiting period for sealing misdemeanors will be reduced from 10 years to 5 years.
Unlike the current law the CORI Reform Act sets the start date for the waiting period at either release or disposition (if there was no incarceration), instead of waiting for the end of probation or parole for the clock to start.
Note, that a subsequent offense restarts the tolling period for all prior offenses.
Sealing is not automatic, but there are three basic circumstances where a criminal record can be sealed:
1)
Cases that were dismissed without probation or that resulted in a not guilty at trial can be sealed
immediately;
2)
Some convictions or admissions may be sealed after the waiting period;
3)
An offense that is no longer a crime may be sealed (Ex: tattooing, sodomy, possession of under an ounce of marijuana)
The waiting periods for sex offences remain longer at 15 years and require the applicant to have no current duty to register as a sex offender and to have never been classified as a level 2 or 3 sex offender.
Some crimes can never be sealed including certain firearms offences, various forms of corruption and crimes against public justice such as: resisting arrest, escape from custody, disrupting a court proceeding, witness intimidation, perjury and false reports.
While employers and the general public will no longer have access to seal records they are still available to some agencies include law enforcement, municipalities licensing particular positions, and housing authorities. In some custody and domestic abuse cases the court may look at sealed records in cameral (privately by the judge in his or her chambers).
Previously the presence of a sealed record which could not be viewed was present on reports often making the employment situation worse for those with minor crimes that had been sealed.
Under the new law, in most cases the record will not reflect that a sealed record even exists.
If you would like assistance with sealing your criminal record
contact
the
Law Office of Isaac J. Mass
.
Located in Greenfield, Massachusetts in the heart of Franklin County, attorney
Isaac J. Mass
works with individuals to correct and seal their criminal records allowing them to get a new start.
Getting a job or housing in this economy is especially competitive.