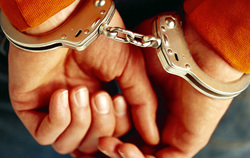 Mass has completed the seven day training program entitles Zealous Advocacy in the District and Juvenile Courts conducted by Massachusetts Continuing Legal Education in Boston, MA.

Attorney Isaac Mass was one of only 19 attorneys statewide to be selected for this training which is a prerequisite for appointment in any of the bar advocate programs in the Commonwealth of Massachusetts. Mass who will represent indigent defendants in criminal cases for the Franklin County Bar Association Advocates was the only attorney in Franklin County selected to attend the training.

Any individual faced with the possibility of criminal incarceration has the right to legal representation. For those who cannot afford to hire an attorney, the Bar Advocate Program provides reduced fee or free legal services. Individuals eligible for representation will be assigned an attorney by the court.

The intensive seven-day training covers key skills for the district and juvenile court criminal justice system including arraignment and bail advocacy, understanding and maximizing the pretrial conference, sentencing, ethical representation of the criminally accused, discovery, investigation practices and techniques, building the appellate record, effective motions practice, and the jury-of-six session. The program features top-rate training by recognized experts, who critique attorney performance and provide unique and practical perspectives on how attorneys can become more effective.

Attorney Mass also takes private criminal clients. Contact the Law

The Committee for Public Counsel Services has certified Greenfield Attorney Isaac Mass for his completion of CPCS Bar Advocate Training Program.