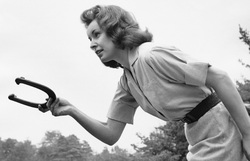 What do you do when you are at a house party and you are injured by another guest? It depends, sometimes the homeowner is liable and their homeowners' policy will cover the damages. If the hosts know (or should know) that an activity is happening in their home and that guests or passersby could be hurt, they have a duty to take action.
In 2010, the court found that homeowners who hosted a softball game using the homeowners' equipment owed a duty of care to persons seated nearby. "Because they owned the softball equipment, they held the right to control its use . . . . The hosts were present and aware that their equipment was being used, and (a rational fact finder could conclude) aware that its use posed a risk of injury to guests seated on the porch."
Judge v. Carrai, 77 Mass. App. Ct. 803, 808, review denied, 458 Mass. 1111 (2010).

On the other hand, if the home owner does not know, he or she has no duty to take affirmative steps to
protect someone against dangerous or unlawful acts of third persons. In
Luoni v. Berube, 431 Mass.
729, 731–32 (2000).
Landowners were not liable to a guest for injuries from fireworks brought to a party and set off by other guests without the hosts' permission.
If you were injured at someone's house party and want advice on bringing a claim against their policy,
contact
the Law Office of
Isaac J. Mass
for a free consultation.