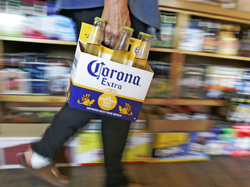 When you sell alcohol to someone who is intoxicated, personal injury or death due to drunken driving on the highways is foreseeable.
"A violation of a criminal statute is some evidence of the defendant's negligence as to all consequences the statute was intended to prevent."
Adamian v. Three Sons, Inc., 353 Mass. 498, 499 (1968)
.
When you sell alcohol to a minor you may also reasonably infer that that minor is going to drink the alcohol. It is also foreeable that those minors will share alcohol with other minors who might then drive.
"While evidence of a sale of alcohol to a minor in violation of a statute does not, standing alone, establish a prima facie case of negligence, evidence of such a sale can be used to support a finding of negligence."
Zinck v. Gateway Country Store, Inc.
, 72 Mass. App. Ct. 571, 577 (2008) (citation omitted).

If you have been injured by a drunk driver, sometimes there is not adequate insurance to cover your damages. You may have other sources to recover from other than the driver and their insurance company. The source of the alcohol may have acted negligently when providing it. For a free consultation,
contact
the
Law Office of Isaac J. Mass.