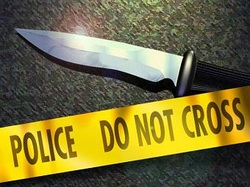 Guzman v. Pring-Wilson
, No. 10-P-1431, (2012), the Massachusetts Court of Appeals ruled that intentional actions do not preclude negligence.
Cindy Guzman was the executrix for the estate of Michael Colon and brought an action against Alexander Pring-Wilson for damages sustained from Pring-Wilson's fatal stabbing of Michael Colon on the streets of Cambridge.
The facts of the case showed that Pring-Wilson, losing a fist fight pulled a knife and began to swing it wildly, striking Colon multiple times including piercing the right ventricle of his heart causing death.
On appeal, Pring-Wilson argued that all the facts at trial about the fight were accurate, but that his actions were intentional and not negligent.
The Court of Appeals disagreed, even though Pring-Wilson intentionally pulled and swung his knife, there was no evidence that he intended to cut or kill Colon.
The court reminded us that "[i]ndeed, much negligent conduct involves some intentional act, e.g., driving at an excessive rate of speed, see
Harrison v. Mattapoisett,
78 Mass.App.Ct. 367 (2010)"
Non-court observers might ask, why would it matter if the stabbing was negligent or intentional.
The case indicates that Guzman brought the case on a number of theories including an intentional tort, only negligence went to trial.
In many cases, the source of funds to pay in personal injury or wrongful death case is the attackers insurance.
Insurance often precludes any coverage or liability for the insured's intentional acts.
Victims of criminal acts have a right to civil recovery as well.
Sometimes, the case can be complicated when the attacker has no means to pay themselves.
Sometimes homeowners or business insurance can cover the actions that took place.
If you or a loved one has been the victim of a criminal action resulting in medical bills, loss of wages, scarring, disability, loss of enjoyment of life,
loss of consortium, or pain and suffering you can bring a civil case. Punitive damages may be awarded in some wrongful death cases. If you would like to have a free consultation of your case
contact
the
Law Office of Isaac J. Mass.
Today, in the case of