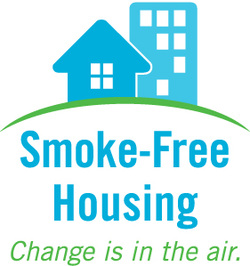 One competitive advantage may be making your rental units smoke-free.
It may be helpful for landlords to think about what the biggest players in the market do.
Hotels are the king of room rentals.
When you make a room reservation, hotels ask you if you want a smoking or non-smoking room.
Hotel management understands that the nonsmokers do not want to be in a room where people have smoked.
The high rent leaders like the Marriott Group have even gone completely smoke free.
In addition to the higher rent revenue, landlords who have made their units smoke-free have also seen savings in maintenance costs.
In 2009, the
Public Health Advocacy Institute at Northeastern University School of Law
prepared a Report on Market Demand For Smoke-Free Rules In Multi-Unit Residential Properties which 99% of landlords who implemented a smoke-free rule felt it was a good decision and
only 2% of residents in smoke-free housing were opposed to the rules
.
If you would like a
free
copy of the 28 page study please
email me
.
A no-smoking addendum to your lease should be comprehensive enough to ensure that your smoke-free goals are achieved.
Working with existing tenants to convert to a smoke-free environment can be a challenge, but positive relationship can be maintained by working with tenants in a collaborative way.
Most tenants who smoke are in an ongoing battle to quit.
Often a tenant will agree to sign a lease addendum in exchange for landlord funding a
smoking cessation program
.
This will be a boon to the landlord who extends the life of the tenant and hopefully the length of the tenancy.
As January approaches smokers all over are making resolutions to quit and this may be the best time to make the move to smoke fee.
In a down economy, landlords need to take every competitive advantage to get the highest rents possible.