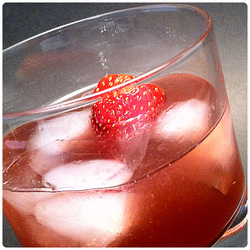 reports
show mortality rates spike during the holidays between Christmas and New Year's Day.
There are a number of speculated causes for the jump in the death rate ranging from the stress of holidays to increased binging food and alcohol. Even hospital deaths go up as labor is more limited at this time of year.
After spending the holiday with your family you may be happy
to shuffle off your mortal coil
and not care what happens to your property after you die.
If, however, you do have concerns about how loved ones will be taken care of after you pass some simple estate planning can be just the trick.
A will lets you tell the world, and more importantly the court, whom you want to get your assets. Die without one, and the state decides who gets what, without regard to your wishes or your family's needs. Making a will is especially important for people with young children, because wills are the best way to transfer guardianship of minors.
You may amend your will at any time. In fact, it's a good idea to review it periodically and especially when your marital status changes. At the same time, review your beneficiary designations for your 401(k), IRA, pension and life insurance policy since those accounts will be transferred automatically to your named beneficiaries when you die.
A will is also useful if you have a trust. A trust is a way to let you put conditions on how your assets are distributed after you die and it can help you minimize gift and estate taxes. But you still need a will since most trusts deal only with specific assets such as life insurance or a piece of property, but not the sum total of your holdings.
Even if you have what is known as a revocable living trust in which you can put the bulk of your assets, you still need what is known as a pour-over will. In addition to letting you name a guardian for your children, a pour-over will ensures that all the assets you intended to put into the trust are put there even if you fail to act on them before your death.
Any assets that are not retitled in the name of the trust are considered subject to
probate
. As a result, if you have not specified in a will who should get those assets, a court may decide to distribute them to heirs whom you may not have chosen.
Many