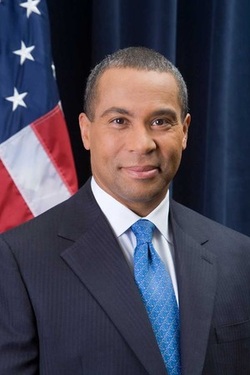 Governor Deval Patrick
(D) has appointed Greenfield
Attorney Isaac J. Mass
(R) to the
Massachusetts State Ballot Law Commission
. The five member commission investigates objections made in to the legality, validity, completeness and accuracy of all nomination papers and actions required by law to give candidates access to a state ballot or to place an initiative or referendum on a state ballot.
The commission has jurisdiction over:
1)
the statutory and constitutional qualifications of any nominee for state, national or county office;
2)
the certificates of nomination or nomination papers filed in any presidential or state primary, state election, or special state primary or election;
3)
the withdrawal of nomination for any state, county, or federal office after the time to do so has expired or any ineffective withdrawal;
4)
the filing of nomination papers under a false name, or fictitious nominees;
5)
the fraudulent or forged signing of statewide initiative or referendum petitions, or any other objection relating to the signatures on such petitions.
As a member of the State Ballot Law Commission, Mass a former four-term
Greenfield Town Councilo
r
and
Republican State Committeeman
for the
Hampshire and Franklin District
who served on the
2008 Republican National Convention Platform Committee
will be ineligible to be a candidate for public office during his two year term.
February 29, 2012