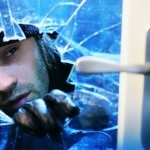 Today in COMMONWEALTH
vs.
Christopher DOYLE, No 11-P-1779, the
Massachusetts Court of Appeals
held damage done to a container for the sole purpose of obtaining the property inside a container is not
Malicious destruction of property.
To prove malicious destruction of property, according to
G.L. c. 266, § 127
a defendant's actions must be both "wilful" and "malicious." Under
Commonwealth v. Redmond, 53 Mass.App.Ct. 1, 4 (2001)
. "In addition to the intent to inflict injury to property, the crime requires a state of mind infused with cruelty, hostility or revenge."
The Appeals Court held that this case was like Redmond where the defendant was arrested while apparently in the process of stealing computer equipment. In pursuit of that goal, Redmond had:
1) ripped a security alarm from the wall
2)
broken a window
3)
and forcibly opened the front door of the office
4)
A second door, leading into a computer room, appeared kicked in
In Redmond the Court of Appeals held that "[a]lthough clearly intended, such property damage was nothing more than the 'the adventitious by-product of a wholly discrete criminal enterprise' (the theft of the computers) and was not 'gratuitous, excessive violence purposefully designed to intimidate and overpower,' ... or destructive activities that were by design and hostile to the owner of the property."
Redmond
, quoting from
Commonwealth v. Wynn, 42 Mass.App.Ct. 452, 456 (1997).
In
Commonwealth v. Morris M., 70 Mass.App.Ct. 688 (2007)
the Appeals Court also found destruction of property caused by driving a Jeep across the driving range of a golf course and smashing the car into a pole was not malicious because the juvenile was driving the vehicle in order to escape another who apparently intended to harm him.
In the case of Mr. Doyle, the Appeals Court believed it was clear that the damage was done in an effort to steal from the ATM and not with "a state of mind infused with cruelty, hostility or revenge." as required under
Commonwealth v. Redmond
. Even viewed in the light most favorable to the Commonwealth, the evidence was not sufficient to establish the necessary element of malice and so the conviction for Malicious Destruction of Property was overturned.
If
you have been charged with malicious destruction of property or another crime, it is important to have an experience criminal defense attorney who understands all the elements of each crime, and what the legal definitions of each element are. Sometimes a complaint can be dismissed at a pretrial stage or even following the district attorney's opening statement, if they do not allege an essential element of the crime. For a consultation,
contact
the
Law Office of Isaac J. Mass
.